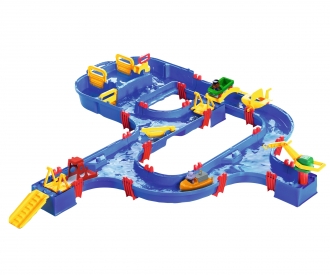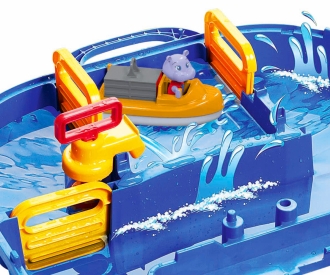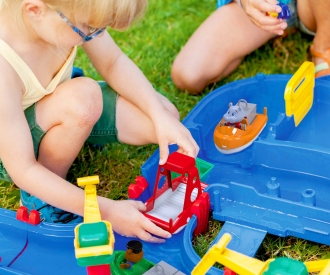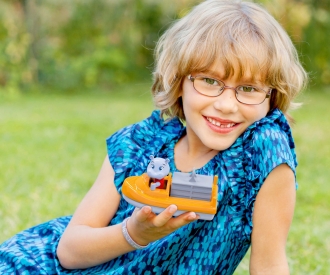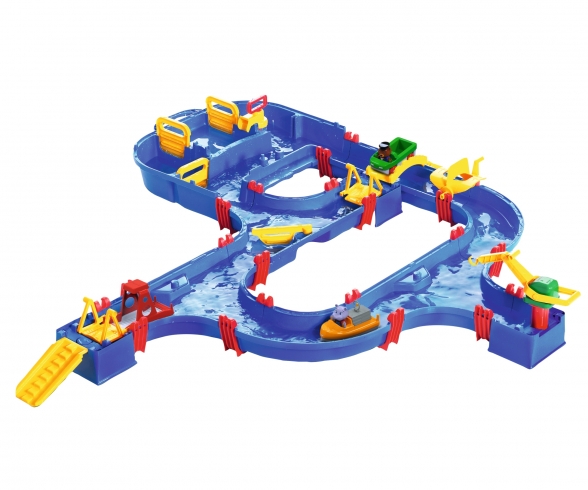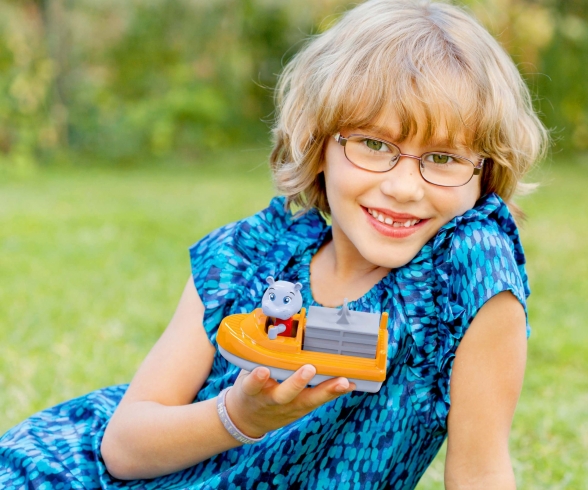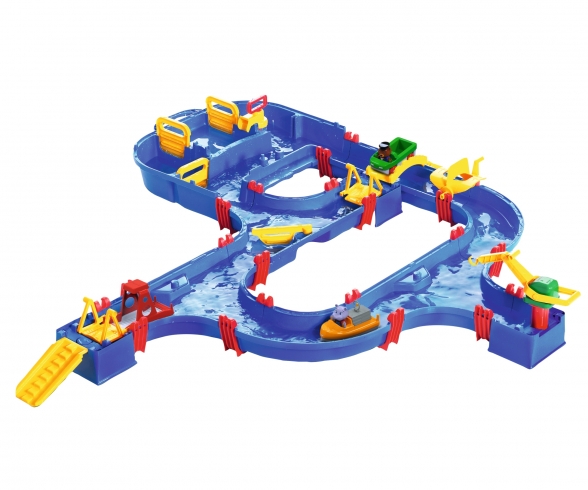 Quantity:
1
2
3
4
5
6
7
8
9
10
11
12
13
14
15
16
17
18
19
20
21
22
23
24
25
26
27
28
29
30
we will pass on the reduction in VAT to you with an automatic discount in the shopping cart.
Get ready for hours of excitement with AquaPlay's SuperfunSet! This large set contains four different play stations which makes it perfect when several children play together. Let Wilma the Hippo be in charge of the harbour and use the crane to load and unload cargo on the container boat. Meanwhile, Captain Bo enters the canal by driving the amphibian car over the bridge and down the ramp. Before docking the ferry at the ferry station, why not take it out for a journey in the canals? Set the water into motion by paddling the water wheel and pass through the popular lock. You regulate the water level by using the pump and opening the lock gates. This is a creative and playful way of educating how water moves, lifts and climbs! Naturally the SuperFun set is modular and can easily be combined with other AquaPlay extensions or sets.

Warning! Not suitable for children under 3 years due to small parts. Choking hazard!
Dimensions assembled (L x W x H): 135 x 145 x 22 cm
Article size when assembled: 135 x 145 x 22 cm
Inclusive ferryboat, containerboat with container, amphibian vehicle and play figures Wilma and Bo
Easy to assemble
Waterproof connections
easy to expand
Frequently bought together
Frequently bought together